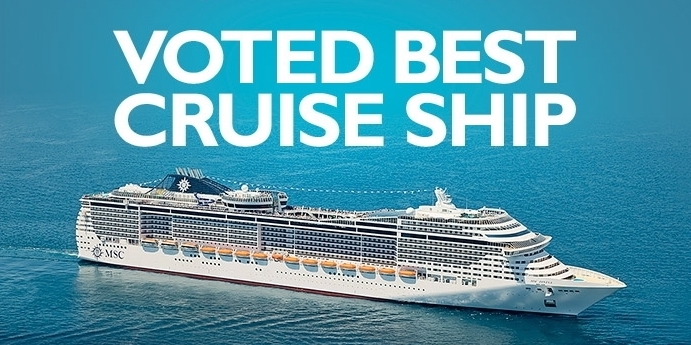 MSC Cruises – The MSC Divina!
Review Of MSC Cruises: The MSC Divina
We sailed the MSC Divina from the Port of Miami to the Island of Bermuda. Bermuda is absolutely beautiful and a very safe place to visit. This review however, is more about the ship rather than the destination.
Positive Things:
1. – The ship is stunningly beautiful!
2. – The entertainment is breathtaking!
3. – Prices are better than great – especially because children under 12 are free!
4. – The cheesecake desserts are large!
5. – Free rental for any equipment or supplies needed for children!
6. – In addition to alcoholic, they always offer a non-alcoholic drink of the day!
7. – The bedding is very comfortable!
8. – The showers are always hot and have plenty of water pressure!
9. – There are a good selection of activities daily!
10. – The cruise director and staff are an excellent team!
11. – The curtains in the rooms are designed to be able to block out all light!
12. – There are children's pools integrated into the sides of the main pool!
________________________________________________
Things That Need Improvement:
1. – The flat screen televisions in the rooms are small measuring about 14″ X 20″.
2. – The pool decks are made of a material that heats up and will seriously burn your feet.
3. – All excursions, once purchased, are non-refundable.
4. – The free soft serve ice cream machines are only open 2 hours each day.
5. – Elevators are small and aligned where you can't easily see them open.
6. – Food is good but entree portions are very small.
7. – Desserts are good but most selections do not change each night.
8. – Some waiters are friendly but not many.
9. – The Head Waiters are always frowning.
10. – Many employees speak very little English.
11. – Bar waiters do not walk around taking orders or serving drinks.
12. – There are no bars of soap or toiletries in the bathrooms – only liquid dispensers.
13. – The televisions in the rooms have no free movies.
14. – The stabilizers do not work very well resulting in above average movement.
15. – The main showroom is only handicap accessible to the last row of the theater.
16. – The main showroom stairs are lighted in a way that causes trips and falls.
17. – Room service is only free before 11:00 PM.
18. – Room service only offers coffee during breakfast hours.
19. – Room service does not provide any hot meals.
20. – The water is not hot in the hot tubs.
This list of needed improvements are for informational purposes only and there is nothing in this list problematic enough to ruin your cruise or require you to choose a different ship.